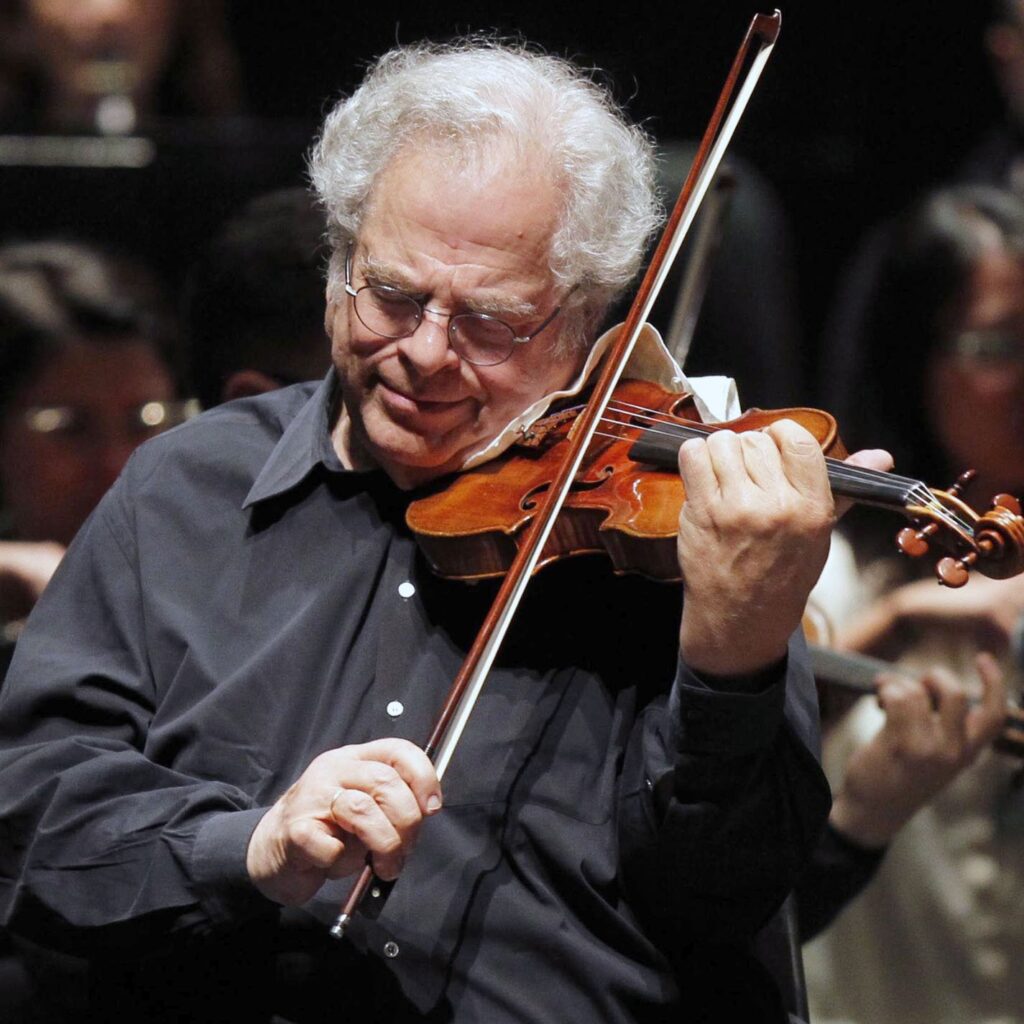 Itzhak Perlman contracted poliomyelitis at the age of four after he first started playing the violin, which left him disabled throughout his life. Perlman studied at the Academy in Tel Aviv with Rivka Goldgart and gave his first solo recital at the age of 10. After a tour of the United States and two live shows on U.S. television in 1958, he decided to stay in the U.S. and study at the Juilliard School of Music. He made his Carnegie Hall debut in 1963 and won the Leventritt Memorial Award the following year. In 1965 he embarked on a concert tour to Israel, in 1965-66 and 1966-67 he toured North America, and in 1967-68 he made debuts in various European cities, including London and Paris, which led to his final breakthrough as one of the greatest violinists since World War II.
Perlman also made debuts with the Israel Philharmonic Orchestra in Warsaw and Budapest (1987), the Soviet Union (1991), and China and India (1994). For many years, he was associated with the Aspen Music Festival in Colorado and taught at Brooklyn College in New York. Perlman has received numerous prizes and awards for his recordings and music films, including 1996 gold medal from the London Royal Philharmonic Society and the National Medal of Arts der USA (2000). Perlman has also performed on the children's television show Sesame Street, at Madison Square Garden with Billy Joel, and the theme to the film Schindler's List.
Happy birthday to Itzhak Perlman who turned 78 on August 31! Read more about him in MGG Online.
Here is one of Perlman's appearances on Sesame Street.