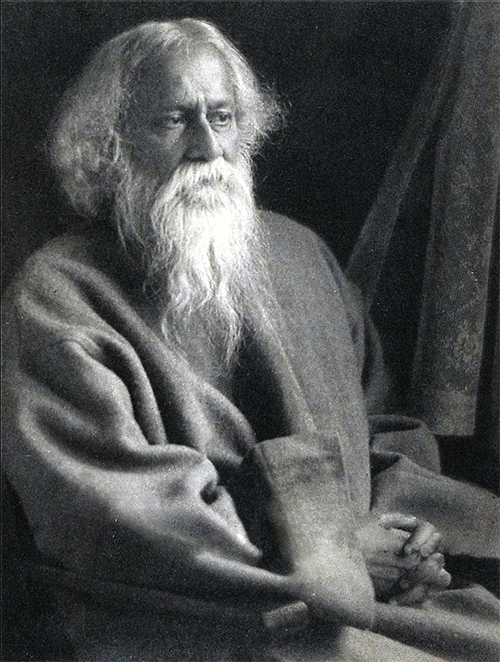 Rabindra saṇgīt is a genre comprising the vocal works of the Nobel laureate Rabindranath Tagore, who wrote poetry and other literary works in his mother tongue, Bengali.
The music he composed for his verses drew on many sources. Well-versed in the classical Hindustani tradition of North India, Tagore was also familiar with the Karnatak tradition of South India; his compositions mix melodic and rhythmic ideas from Indian art and folk traditions, along with elements of genres from various other parts of the world.
Much of Tagore's music is rāga-based, though not categorically bound by rāga grammar. Despite the catholicity of his approach to composition, his works bear the unmistakable and inimitable imprint of his own musical vision.
This according to Hindustani music: A tradition in transition by Deepak S. Raja (New Delhi: D.K. Printworld, 2005; RILM Abstracts of Music Literature 2005-8174).
Today is Tagore's 160th birthday!
Below, Amiya Tagore, one of the few recorded exponents of Rabindra saṇgīt who studied directly with the composer, sings his E parabase rabe ke, which she recorded for Satyajit Ray's film Kanchenjungha in 1962.