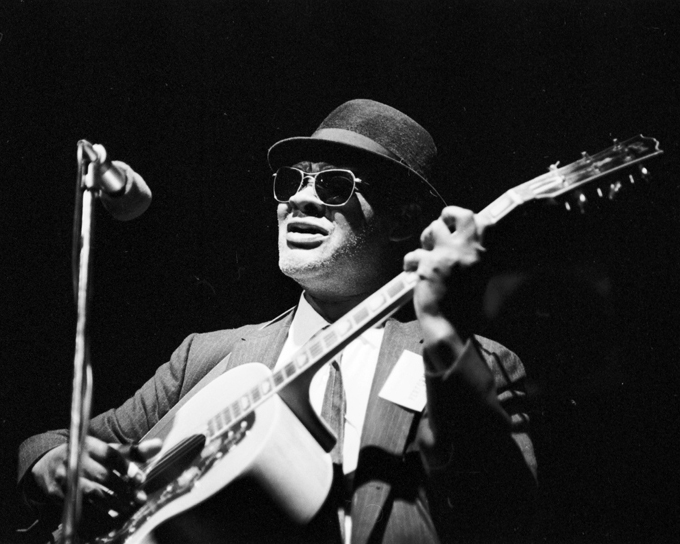 One day Manny Greenhill, Reverend Gary Davis's sometime manager, received a desperate call from Wurlitzer, one of Boston's most staid and respected music stores.
A quavering voice explained that an elderly man, a minister of some sort, had seized the most expensive guitar in the store and refused to part with it.
The man had tried out several models, had chosen the top-of-the-line Gibson, and had been there for some time, talking to it, and playing and singing spirituals in a loud voice. No one dared to take it away from him. "He says he has no money, but he gave your name, Mr. Greenhill, as his manager. He is upsetting the other customers. What shall we do?"
Greenhill bought Davis the guitar, and the debt became a longstanding joke: Davis was always going to pay him back for Miss Gibson "on the next check."
This according to "Remembering Reverend Gary Davis" by Eric von Schmidt and John Kruth (Sing out! LI/4 [winter 2008] pp. 66–75).
Today is Davis's 120th birthday! Above and below, Davis and Miss Gibson in action.