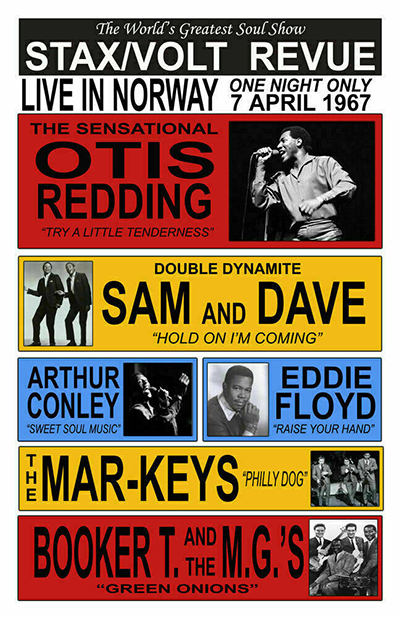 The Stax/Volt Revue was a central event in the history of the Stax record label and a key moment in the transatlantic appreciation of soul music. It was the first time that many of its participants visited the U.K., and it offered British soul fans their first opportunity to see the musicians who played on the label's recent hits.
The Revue played to sold-out audiences in many of Britain's major cities during March and April 1967. It cemented the appeal of Stax artists like Otis Redding and Sam & Dave in the U.K., confirming them as transatlantic soul icons.
At the time, the Revue was ignored by the national and local press, with coverage limited to the British music magazines. This sorely underestimates its significance, for it proved to be a transformative experience both for the musicians and many audience members; indeed, the response of young British soul fans to the Revue indicates that it was among the most important musical events of the decade.
This according to "The Stax/Volt Revue and soul music fandom in 1960s Britain" by Joe Street, an essay included in Subcultures, popular music and social change (Newcastle upon Tyne: Cambridge Scholars Publishing, 2014 195–217; RILM Abstracts of Music Literature 2014-89164).
Below, selections from the tour.