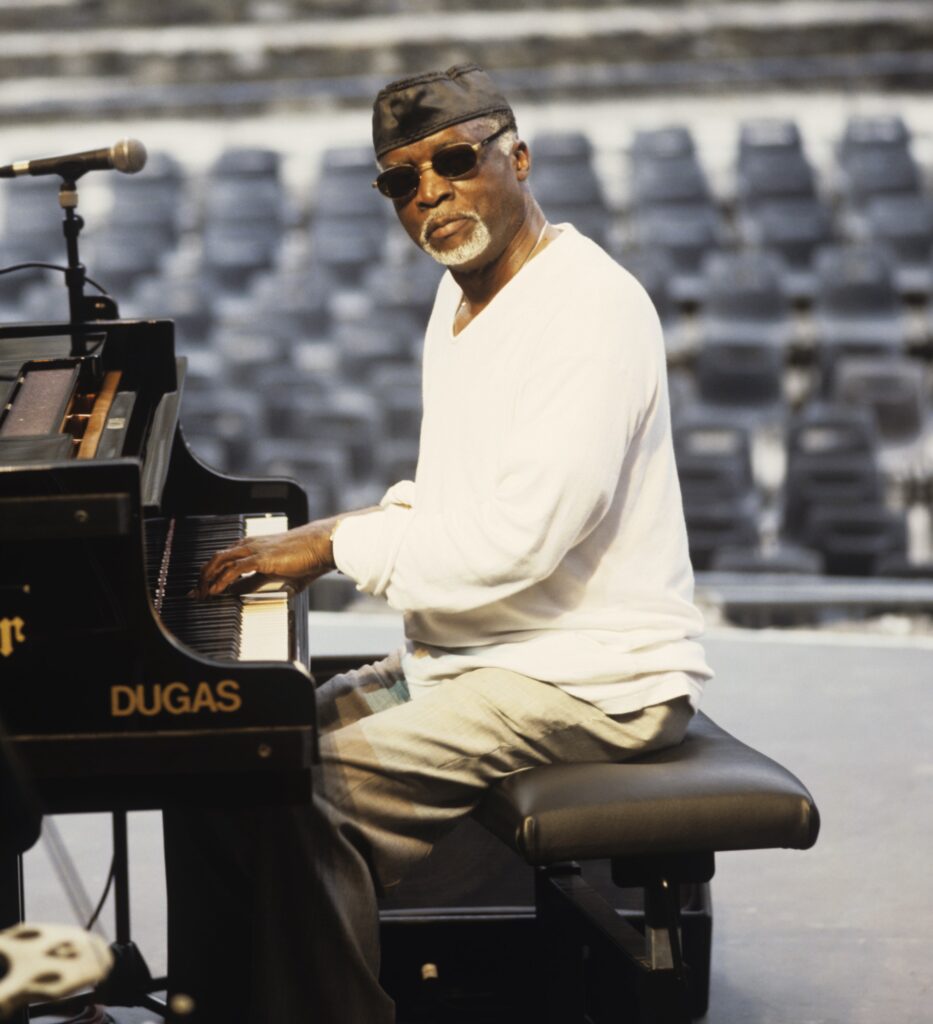 Ahmad Jamal's laid-back, accessible style of jazz featuring dense chords, a wide dynamic range, and use of silence initially drew criticism from the jazz press early in his career. This style, however, soon became ingrained in the jazz soundscape. The critic Stanley Crouch wrote that bebop's founding father, Charlie Parker, was the only musician "more important to the development of fresh form in jazz than Ahmad Jamal". Miles Davis declared, "[Jamal] knocked me out with his concept of space, his lightness of touch, his understatement, and the way he [phrased] notes and chords and passages." Jamal's unmistakable style consisting of an economical and relaxed manner of playing encompassing pauses, distinctive rhythmic accents, a distinctive sense of melody, and a soft intonation. It befitted the intimate instrumentation of the piano trio, which formed the focus of his work. Clint Eastwood borrowed two tracks from the album At the Pershing for his 1995 romance film The Bridges of Madison County. Jamal also inspired hip hop musicians, including Nas, De La Soul, Gang Starr, and Common, all of whom sampled his 1970s work.
Jamal began playing piano when he was three years old and began piano study with Mary Cardwell Dawson at the age of seven. He competed successfully in piano competitions by the time he was eleven and performed publicly in recitals. In his early years, Jamal listened not only to jazz, which he referred to as "American classical music", but also to Western music. "We didn't separate the two schools," he told The New York Times in 2001. "We studied Bach and Ellington, Mozart and Art Tatum."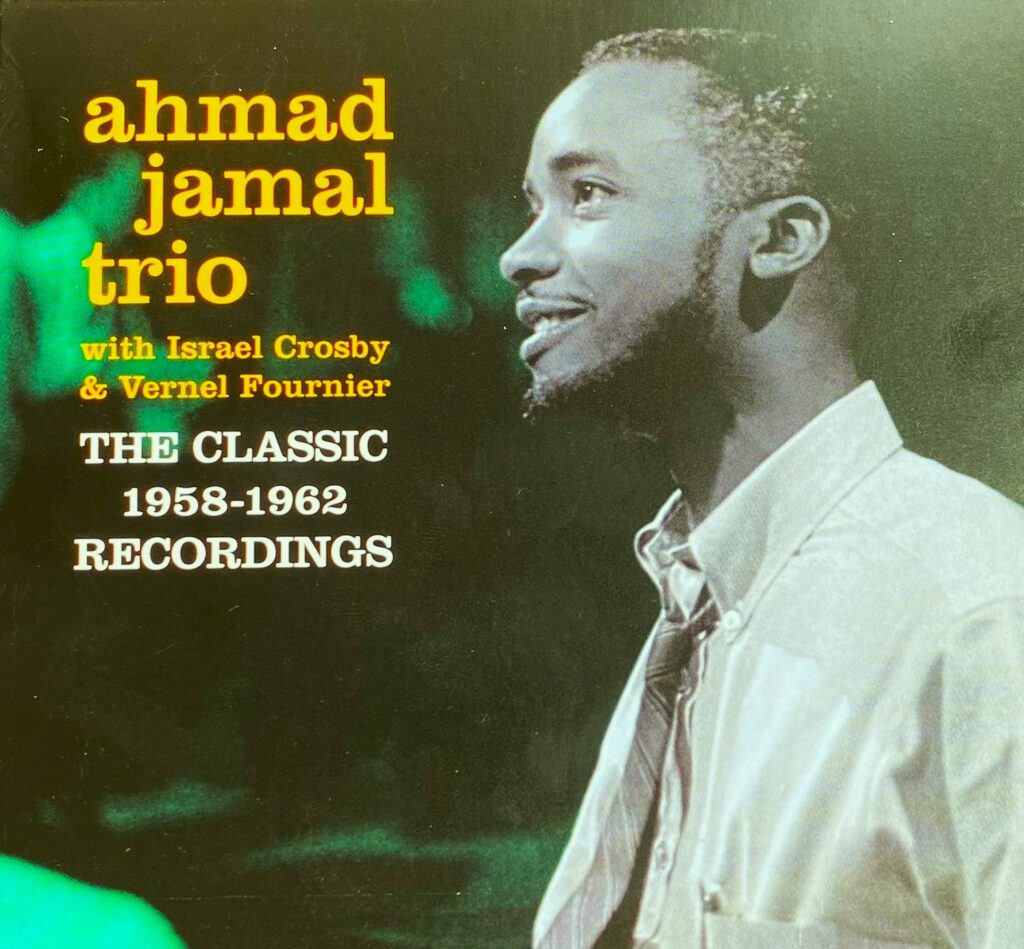 In the early 1950s, he converted to the Islamic faith, changed his name to Ahmad Jamal, and used that name for his trio. Jamal recorded extensively, toured widely in the United States, Europe, Central, and South America, and played long residencies in nightclubs of New York and Chicago, among other cities. He also was active in television and films and played on film soundtracks, including the M*A*S*H soundtrack (1969). He also toured as a soloist, and is best-known for his album But Not for Me. He played in the avant-garde style and exerted wide influence upon trios of the 1960s and 1970s.
Ahmad Jamal passed away on 16 April 2023.
Read more about Ahmad Jamal's life and jazz career in the Biographical dictionary of Afro-American and African musicians (1982). Find it in RILM Music Encyclopedias (RME). Also find the obituary on Jamal in MGG Online.
Below is a performance by Ahmad Jamal in 2012 also featuring Yusuf Lateef.