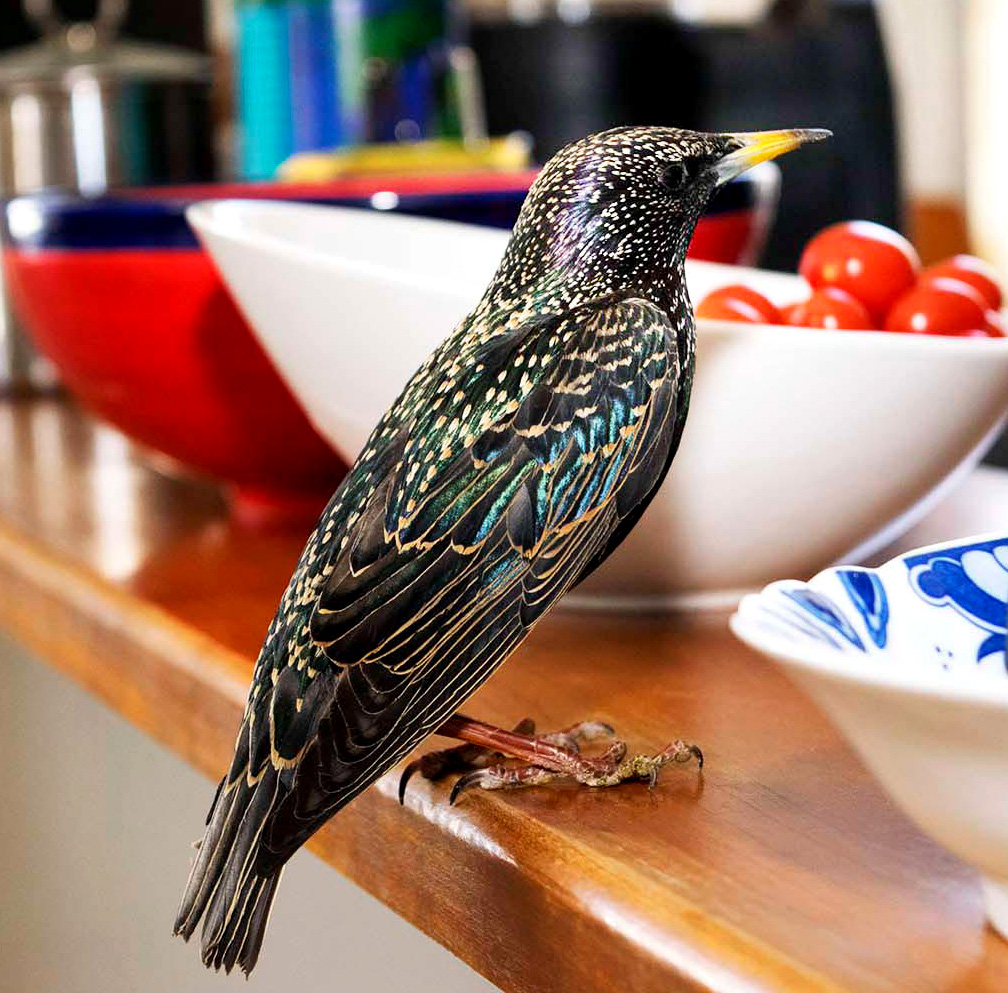 On 27 May 1784 Mozart purchased a European starling (Sturnus vulgaris, above). The pleasure he expressed at hearing the bird's song—"Das war schon!"—is all the more understandable when one compares his notation of it with the beginning of the last movement of his Piano Concerto in G major, K.453, which was written around the same time.

Three years later the bird died, and he buried it with much ceremony. Heavily veiled mourners marched in a procession, sang hymns, and listened to a graveside recitation of a poem Mozart had composed for the occasion.
Although many questions remain about starlings' vocal capacities, a recent study supports a definite link between their mimicry and their lively social interactions, illuminating Mozart's response to his beloved pet's death.
This according to "Mozart's starling" by Meredith J. West and Andrew P. King (American scientist LXXVIII/2 [May–August 1990] pp. 106–114).
Below, the concerto movement sung by Mozart's starling.
More articles about Mozart are here.