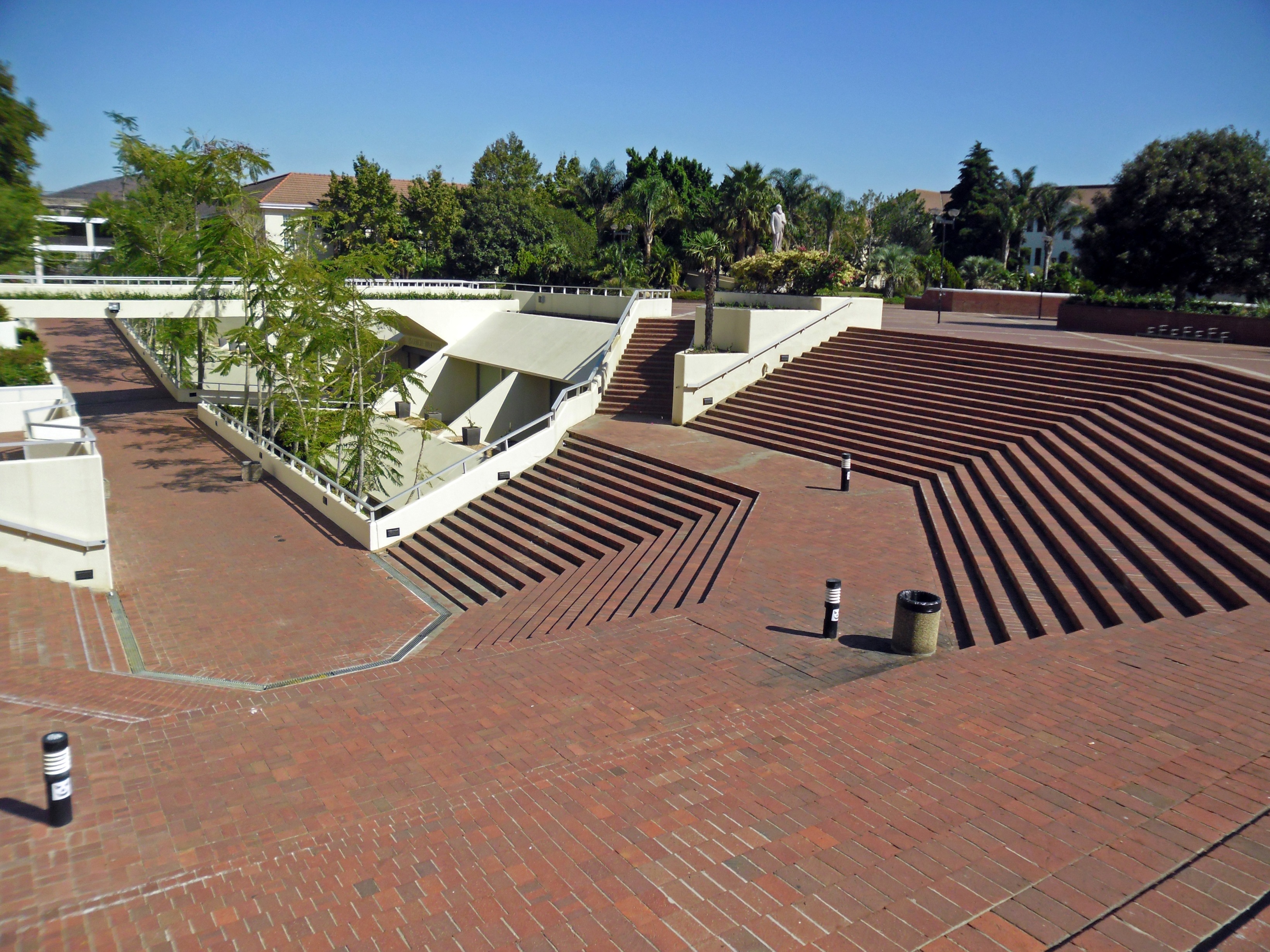 The Directory of South African Music Collections collates information on special music collections in South Africa in order to stimulate music research on South African materials in South Africa and internationally. In an effort to cover the widest possible spectrum in music research, the directory provides the location and status of documents and collections.
This directory was initially part of a Masters study, funded by the South African Music Archive Project (SAMAP) and created under the auspices of the Stellenbosch University Library and Information Service.
Although only a number of national, provincial and tertiary institutions are currently represented in the directory, the aim is to expand it by including further institutions in the aforementioned categories and private collections.
Above, Stellenbosch University Library, the host institution of this free online database, viewed from the rooiplein. Below, a work by the South African composer Hubert du Plessis, who taught at Stellenbosch University.