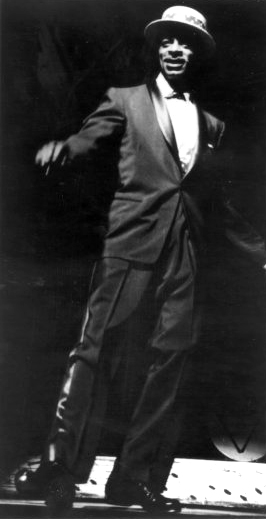 Charles "Cholly" Atkins was a tap dancing star before the bottom dropped out for the genre in the 1940s.
In 1953 he was hired to coach the Cadillacs on their stage presentation, and he was so successful that he was given a steady job at Motown Records in the early 1960s; he went on to coach and choreograph for their top groups, including The Supremes, The Temptations, and Gladys Knight and the Pips, almost single-handedly keeping much of American vernacular dance alive for a new generation.
This according to "'Let the punishment fit the crime': The vocal choreography of Cholly Atkins" by Jacqui Malone (Dance research journal XX/1 [summer 1988] pp. 11–18).
Today is Atkins's 100th birthday! Below, rehearsing with The Temptations in 1986.
BONUS: The celebrated duo Coles & Atkins (Atkins is on the right).