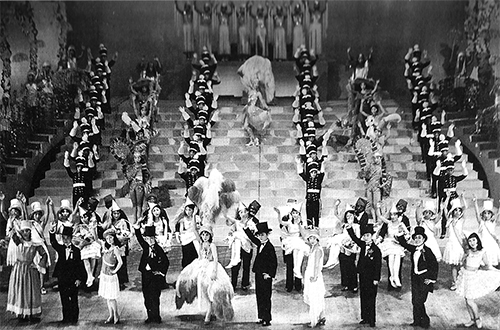 The Takarazuka Kagekidan (Takarazuka Revue) is a Japanese all-women musical theater troupe that delivers a wide array of performances, including Broadway musicals, traditional Japanese plays, and flashy Vegas-style revues.
Performers are assigned a stage gender that, with rare exceptions, they stick to and perform as throughout their time with the company. Women who play women on stage are referred to as musumeyaku, while those who portray men are called otokoyaku.
When comparing images of otokoyaku over time there is a palpable shift in appearance, from a look that seeks to portray a convincing male to a more androgynous aesthetic. While the otokoyaku's shift in appearance from classically male to more androgynous and almost feminine may have been instigated by the male authorities of the Takarazuka Kagekidan, this different way of presenting themselves as male can in fact be seen as liberating and offering new opportunities for expression to the performers.
This according to "Dude looks like a lady: The otokoyaku's transformation in Japan's Takarazuka Revue" by Michelle Johnson, an essay included in Dance ACTions: Traditions and transformations (Birmingham: Society of Dance History Scholars, 2013, pp. 193–201).
Above, the Takarazuka Revue in 1930; below, an excerpt from one of the musicals in the Rose of Versailles series, which provides the main examples in the article.