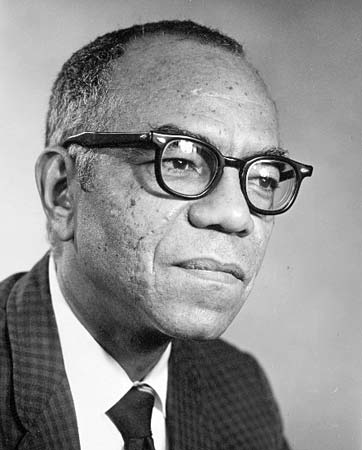 Ulysses Kay's larger works have received world-wide acclaim, but his instrumental works, particularly the compositions for flute, have received far less attention.
Kay conceived of his Prelude for unaccompanied flute (1943) as an etude for developing proper breathing techniques, and its metronome marking 50 beats per minute creates long dramatic phrases that challenge the stamina of young flute players (indeed, most recordings of it are a bit faster).
The work is based in the key of D minor, with modal mixtures disguised by smooth voice leading; it seems to evade a true cadence until the last note. The tonality shifts at organized points in the structure of the music: Each section is marked by a new statement of the theme presented in a different register and a new key.
This according to Music for Flute by Ulysses Kay (1917-1995): A descriptive analysis with performance notes for three selected works by La-Tika Shanee' Douthit, a dissertation accepted by the University of North Carolina, Greensboro, in 2013.
Today would have been Kay's 100th birthday! Below, a performance by Kedgrick Pullums, Jr.