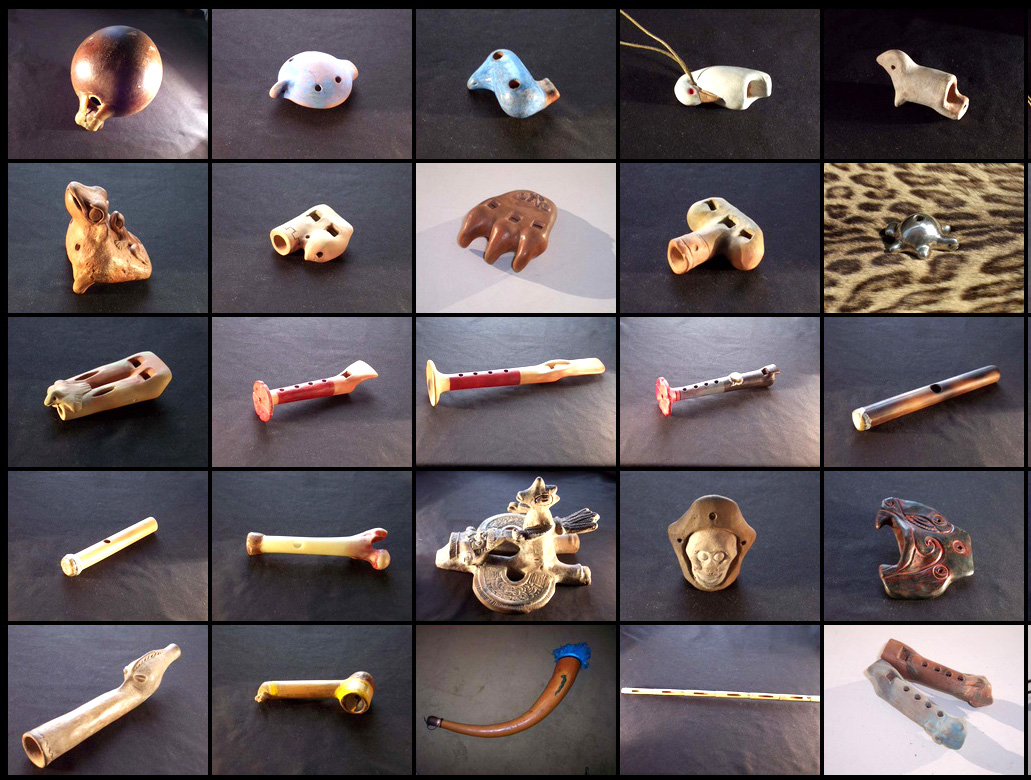 Museo universal, sobre sonidos mexicanos, a virtual museum of pre-Columbian Mexican tlapitzalli (aerophones), is universal because it does not include language-based information; all it requires is Internet access and the ability to use a computer mouse.
Clicking on an illustration takes the user to an enlargement of the image along with a sound file of a brief performance on the instrument and a spectrograph of the sound. Written in the standard HTML markup language, it can operate on all major platforms.
Above, a screenshot of part of the museum; below, a brief demonstration of pre-Columbian Mexican instruments.