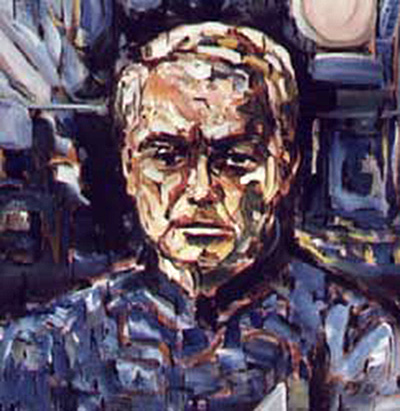 When Dietrich Fischer-Dieskau was a little boy he was, as he described himself, "shy, clumsy, obedient, and uninterested in sport."
He started piano lessons when he was nine, and these led indirectly to his second great artistic pursuit, drawing and painting. It took many years for him to try his hand at oils, but by the 1970s his two homes were filled with many testimonies to his skill. "It helps to release the tensions and strains of my profession," he told an interviewer.
This according to Dietrich Fischer-Dieskau, mastersinger by Kenneth Whitton (New York: Holmes & Meier, 1981, pp. 16–17).
Today would have been Fischer-Dieskau's 90th birthday! Above, a self-portrait from 1985; below, a brief film presenting several of his portraits.
BONUS: Fischer-Dieskau's much-celebrated recording of Schubert's Die Winterreise with Gerald Moore, from 1962.