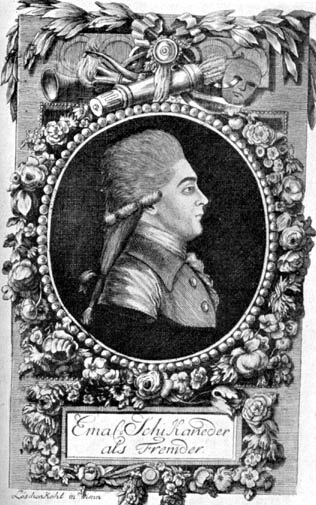 The stunning success of Der dumme Gärtner aus dem Gebürge, oder, Die zween Anton at Vienna's Theater auf der Wieden (12 July 1789) led quickly to a sequel in the same year, Die verdeckten Sachen (26 September). Like its predecessor, the music was a collaborative composition by Franz Xaver Gerl, Benedikt Schack, Johann Baptist Henneberg, and probably Emanuel Schikaneder, the librettist.
Mozart had high praise for what he called The Antons, and he composed his final set of piano variations on one of the most celebrated arias in Die verdeckten Sachen, "Ein Weib ist das herrlichste Ding auf der Welt". This edition presents this aria for the first time in its original orchestration. With the recent identification of performing materials for Die verdeckten Sachen in Rudolstadt, Thuringia, we can now investigate this opera in detail.
A new critical edition, drawing on this new source, has recently been issued as Two operas from the series Die zween Anton. Part 2: Die verdeckten Sachen (Middleton: A-R Editions, 2016).
Above, a portrait of Schikaneder (click to enlarge); below, Mozart's K.613, performed by Gerhard Puchelt.
BONUS: The imaginary Schikaneder production from Amadeus.