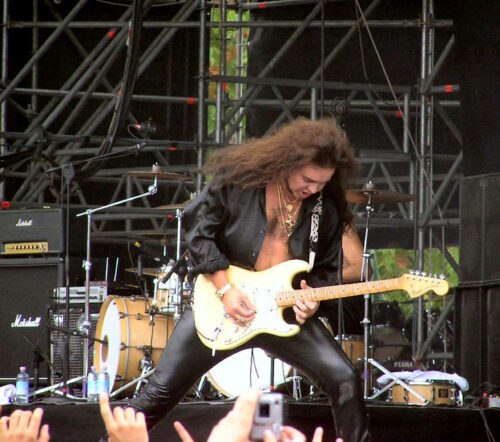 Two televised performances galvanized the young Yngwie Malmsteen: one by Jimi Hendrix when Malmsteen was 8, and, when he was 13, one by a violinist playing works by Paganini.
Malmsteen has openly embraced the premises of classical music more than any rock musician before him. With his fetishization of instrumental technique and his move toward absolute music he adopted classical music's style and vocabulary, models of virtuosic rhetoric, and modes of practice, pedagogy, and analysis; he also adopted the social values that underpin these activities.
This according to Running with the devil: Power, gender, and madness in heavy metal music by Robert Walser (Hanover: University Press of New England, 1993, pp. 94–98).
Today is Malmsteen's 50th birthday! Below, the birthday boy holds forth.