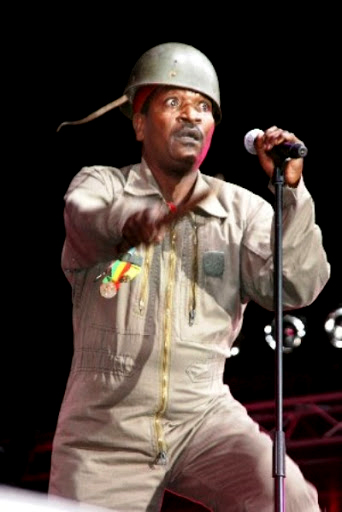 In the mid-1980s Congo-Brazzaville was chafing under the heel of a military regime that fed its impoverished people irrelevant political slogans while the elite dined on champagne and caviar. Zao, a humorous band led by Casimir Zoba, a former schoolteacher in a comical pseudo-military uniform singing in an extravagant mixture of Senegalese French and local slang, seemed to pose no real threat to the authorities.
But Zoba was no ordinary humorist or village idiot, and underneath his buffoonish image was a hard-edged political and social critic. While Zao's music was tolerated as comic relief, the group delivered sharp critiques of bureaucracy, corruption, gender relations, and abuse of power in the "champagne socialism" of the military dictatorship.
This according to "Couching political criticism in humor: The case of musical parodies of the military in Cameroon and Congo-Brazzaville" by Lyombe S. Eko, an essay included in Music and messaging in the African political arena (Hershey: IGI Global, 2019, 87–107; RILM Abstracts of Music Literature 2019-16663).
Below, Ancien combattant, Zao's most popular song, and a case study in the article.